CHEMICAL (RE)ACTIONS:
ON ENVIRONMENTAL STRUGGLES IN CHICAGO,
and around the globe.
Register here for artist talk*
THE GUARDIANS OF THE CERRADO
Fábio Erdos




The Cerrado savanna occupies ¼ of Brazilian territory. It is located in the central area of Brazil and spreads across 11 states. The biome is known as the continent's water cradle because it houses South America's large water basins. It is also responsible for the formation and flow of large Brazilian rivers such as São Francisco, Tocantins, and Araguaia. The destruction of Cerrado's native forest has a direct negative impact on its rivers and, naturally, on the aquifers.More than half (52 percent) of Cerrado's territory has already suffered deforestation.

This short film shows a brief glimpse of the livelihood and relation to the land of three native communities of the Cerrado, an indigenous one, a coconut breaker and a quilombola community. These communities haven't suffered the impacts of deforestation yet, but this reality can soon change if the rhythm of deforestation and production of commodities continues.

AGUAS NEGRAS
Mateo Vargas
"Aguas Negras" ("Black Waters" or "Sewage") is an experimental documentary about the Cuautitlán River that runs through the State of Mexico. The film examines the passage of time and the pollution of the river by focusing on conversations with multiple generations of women that have grown up on its banks.
O RIO ESCAPA
Eduardo Makoszay Mayén



The cosmotechnics inscribed into a landscape, flow through its porous surface as a red river. The filmmaker's self-attempt to transform his own structure of neoliberal subjecthood, through the de-anesthetization of his vulnerability towards a multiplicity of different kinds of otherness.

The Vigil as
an Institution
During 2011 protests against the Midwest Generation Fisk coal-burning power plant in the Pilsen neighborhood of Chicago, PERRO members held candlelit vigils or vigils camped out on sidewalks. These community members memorialized the estimated annual forty-two deaths and hundreds of respiratory illnesses directly attributed to the power plant's emissions. Eventually, the community coalition actions prevailed and the plant closed its coal-burning operations in 2012. PERRO also successfully campaigned against other major industrial polluters such as the brass smelter H. Kramer, which released large plumes of white smoke that were shown to contain dangerously high levels of lead, which also saturated the soil of nearby residential homes and contaminated lots where students from the nearby high school would play. Sims Metal Management, the largest metal recycling company in the world who also operate in Pilsen, were fined $225,000 for air-quality violations after pressure from PERRO on the EPA to investigate, though the full extent of their permitting issues remains unresolved. They also instigated the cleanup of the former Lowenthal Metals site and popular schoolchildren's walkway along the Sangamon unused BNSF railroad right-of-way, which was highly contaminated with lead. More recently, PERRO held community teach-ins on the risks of lead exposure posed by Chicago's leaded water service lines, the greatest number and worst documented case in the U.S. For now the city has paused on changing out the leaded lines—the process that exacerbated the issue—but these are just a few cases that highlight the need for public watchfulness.


SITE 1: H. KRAMER
Maria Chavez: Hi, my name is Maria Chavez and I lived in Pilsen for over 30 years. My kids were born here, and I first started working with PERRO before it was PERRO, in 2004. It officially became PERRO in 2005 but yeah, I was drawn in by that beautiful building on the corner, that brown one called H. Kramer & Co., and have been working with them ever since. I hope that some of my experience will help you see what I saw, and what inspired me to get involved and try to make it a better place to live.
Bethany Barratt: I was going to talk about the cleanup of this area and then talk about Kramer. Were you involved in any of the lead testing of these yards over here?
MC: Yes, and it all has to do with the same original thing when we first got involved in 2005 and 2006. We weren't getting any help from any of the Environmental Protection Agencies. We had a bunch of questions nobody wanted to answer. We kind of had to threaten the agencies and the alderman for not cooperating by going to the media. We did do some testing first outside of Kramer, because we couldn't go inside the property. When we got those test results, we found that they had really elevated, high lead levels. With those test results, we were able to get a meeting with the IL EPA, and that's when things started to change for us.
They came out and tested, and then things went forward. Later on the US EPA got involved, and by 2009 they told us during a meeting—we met with them regularly—that they would come out and test the yards of the people here. They decided to test the residential yards because, through air monitoring on the Benito Juarez school, which is just about a block and a half away, they found lead in the air, and they wanted to make sure that it was coming from Kramer. They did do those tests, and they did link them with the specific signature of the lead —meaning that it couldn't be from prior smelters—because there used to be another smelter right behind that smelter. At first Kramer said, 'It wasn't us! It was the old smelter!' But eventually the US EPA sent it to their special lab and they found out that it was their signature of the same lead mixture. That's how they found them liable for the cleanup of the residential area.
Student: How were they able to tell the signature on the lead? How exactly can you tell one type of lead that this specific company was polluting versus what was previously there?
MC: They took samples of the lead coming from Kramer and sent them to a laboratory. Then they took the samples coming from the air monitor on top of the school and sent it to a laboratory. It's very technical, but they were able to find what they called the signature of the same type of lead mixture. They probably dug up some soil from the old smelter behind it, and it didn't match. They said that because it had such high levels of zinc that it was Kramer. That's what made them different.
BB: One of the things about lead is that sometimes, if it's been processed with other kinds of chemicals, you can identify a specific mix, or specific alloy. In theory it's possible that mix was from someplace else, but it would be highly coincidental if both of those smelters produced the exact same alloy.
MC: How deep you dig is also an indicator for the lead in the soil: the lower you go the older it is, if it's higher it's more recent.
Student: How did other community members join? What was the pushback? What kind of momentum did it take to improve the situation?
MC: I can tell you my experience. In 1996, I would drive from my house to my parents' house, which was around the corner about a block and a half away. On my way here I had to pass in front of Kramer. As I was coming around the corner it would be foggy as I was approaching there. I looked in my rear window in my car and it wasn't foggy behind me. I had no idea what it was. I'm not an environmentalist of any kind, or at least I wasn't. I thought, that's not right. I tried to call the city and I would report it. It would happen in the nighttime, it would happen on the weekend, it would happen on holidays and nothing would change. I wrote to the US EPA. In my mind that was it—they were gonna get busted and it would be over. Nothing happened.
One day in 2004 I saw a flier on a pole just like the green one there. It said there was going to be a meeting with the H. Kramer owners and the community to address the smoke coming out of the factory. I went and it was being put on by Dorian Breuer and the rest of the local Green Party members. But the Kramer owners didn't show up and that was very telling. But I became really inspired. There was a group of people that were doing the same thing I was doing, and somehow we all just got to work. Everybody was seeing what I was seeing—you'd smell it really bad. It'd hurt your eyes and hurt your throat. There was no ignoring it. You couldn't see from one side of the street to the other, that's how bad it was.
BB: When the EPA actually came out and finally tested the soil, which they didn't do until PERRO members and other community members came out and did the testing first themselves, they found an average of over 1,300 mg per kilogram—I know that's kind of abstract sounding—with at least a few spikes of 3,200 mg per kilogram. Anybody want to guess what the maximum standard is for areas where children play? 400. And honestly, that's the EPA's reference number. Scientists now tell us there's no safe level of lead. So when you're looking at that 400, 3,200 is eight times that. We're talking eight times what even the kind of lax EPA says is okay for areas where there are children.
MC: When we went out and tested, we did ten samples because that's all we could afford. We only had $150 dollars. We got lucky, the lab that did the analysis helped us out and did like $2,000 worth of testing. We took ten samples and we had to be very strategic. Our highest reading was 37,000 parts per million. When we find 37,000 parts per million of lead, it's really, really high. It was alarming, even to the EPA.
BB: I'll point out the area that was targeted for cleanup—there's an alley between Allport and Racine on the east, 18th place on the North, 21st on the South and then Loomis here on the West. In that area at the time, there were more than 1,500 people living in these blocks. There are a lot of multi-family residences and a ton of little kids here, who are most vulnerable, right? It's not great for adults either. It can cause heart disease, lung problems. It can cause a host of other organ problems, but it has more long-term problems for the brains and neurological systems of young people. That's why it's so concerning. Kramer was finally forced to actually pay for some of the cleanup, but it's very incomplete.
MC: Some of the EPA's would come out to inspect. I remember walking with one of them and pointing out some of the problems that we saw. For example, you see the building crumbling off right here? It wasn't painted as nice as it is now, it was really yucky and it had black streaks all over. Basically, the building was oozing out its pollutants. You see that black stuff on the floor? It almost always turns out to be lead-tainted. We used to give tours for Benito Juarez High School too, and one time we were walking past a particular air vent that caused all the problems. As we were walking past, it splattered a bunch of droplets on everyone. They got scared because it was the exact same area as the school, and it was hazardous. We didn't know.
Student: What were they producing? What do they do?
MC: They take recycled metals like radiators and they melt them down to get the lead and even gold and whatever is in the trash—they're recyclers, it's a secondary smelter, that's what they really are. They make bronze ingots into a brick and they sell them to other companies, all internationally.
Student: So, it's pollution in the name of recycling?
MC: In a way, yes. This is Benito Juarez High School. At that time there used to be a railroad that went across the street. Now it's paved and it looks nice, but then it was just a bunch of weeds. Here is where we got the 37,000 parts per million. They covered it up with gravel—the IL EPA. They redid everything, but we sampled it again. It didn't work because the kids would come through there—it didn't have this fence. We had to call the US EPA to come in and they didn't want to, but eventually they did. They took more samples. They found high lead levels, even higher than 37,000 ppm were inside the facility, which we didn't get to go into.
BB: The EPA did finally force Kramer to agree to pay for remediation of the homes that were in that rectangle that I just described to you, but it's been very slow going.
MC: All together there were 140-something properties that were identified in the beginning that had bare soil, a lot of them had cement, so they didn't qualify. I did see that ninety-five were actually tested, but about sixty-five were actually remediated.
LAST EPA UPDATE:

April 2018
Contractors for H. Kramer & Co resume work to remove lead-contaminated soil in
Operable Unit (OU) 2
(1pp, 1.5MB,
About PDF
)of the Pilsen Area Soils site this month. They plan to continue cleanup of at least 10 additional residential properties for which EPA has received access agreements. As of end of the construction season in December 2017, H. Kramer's contractors, GHD and RW Collins, had addressed 54 homes as required under
U.S. EPA's unilateral order
(70pp, 6.5MB ,
About PDF
)issued in September 2016.
EPA is overseeing the cleanup of lead-contaminated soil in the residential area referred to as Operable Unit 2 of the Pilsen Area Soils site. The cleanup work began in December 2016 and consists of contractors from H. Kramer & Co. excavating, removing and disposing lead-contaminated soil from residential yards in the target area. Excavated areas are backfilled with clean soil and sod or gravel depending on the homeowner's preference.
SITE 2: FISK Coal Plant
MC: I just passed around a flier of one of our 2011 vigils that we would have in front of the coal plant. We would come out, we came out multiple times, the police were always guarding us very closely. That was back in 2010 and 2011. Greenpeace came and they had about three or four people climb the tower and hang from those towers of the Fisk plant and they were taken down after maybe twenty-four hours or so. It was really cold and rainy. I felt so bad for them. It was something to put pressure on the coal plantsto close. They got really harsh treatment for that. I felt bad for the Greenpeace employees who volunteered to do that.
Question: What have been your most effective strategies or tactics?
Maria: Nobody in our organization was a scientist or anything, but if you're willing to fight and be persistent, you could do it. I don't want anybody to think that in order to join an organization, especially an environmental organization, that they had to be a scientist or an expert in anything, because many of us aren't. We have some now, but we didn't then. Everybody could make a difference. As long as you are persistent. You work hard and realize that nothing is done overnight. It takes time. Time and effort.
SITE 3: LOWENTHAL METALS SITE
EPA UPDATE:
Loewenthal Metals Corp. Site

EPA concluded in September 2013 the cleanup at the former Loewenthal Metals site in Chicago to remove high concentrations of lead in the soil and ensure that the property is safe for residential use in the future. The City of Chicago also conducted its own cleanup of a portion of land that it owns immediately adjacent and east of the Loewenthal site in October 2013 to address high lead levels in that soil. EPA continues to work with the City of Chicago and Burlington Northern Santa Fe to determine next steps to address contamination adjacent to the Loewenthal Metals site. Refer to the
City Combined Work Plan and Summary Report
for more information.
History
Loewenthal Metals is a former industrial site at 947 W. Cullerton St. in Chicago, Ill. The half-acre site is in a largely residential area, just west of Interstate 90/94. Historical records indicate that the facility operated as a lead and zinc smelter, as well as a scrap metal dealer, during the 1940s. The smelter ceased operations in the early 1950s. It appears that the building was razed after a fire at the facility around that time and all of the demolition debris was buried on site and covered with soil. The building demolition debris was used to fill the basement.
In December 2011, Illinois Environmental Protection Agency referred the site to EPA for a potential cleanup action. EPA began to investigate and was unable to get a response from the current owners regarding access. Lead, arsenic, copper, mercury, and zinc were found to be at high levels at the site.
EPA's cleanup removal action went from June to September 2013. There were three community meetings held to provide information to the public—in March 2013, June 2013 and September 2013—in addition to door-to-door visits and other similar activities in the neighborhood.
Site Documents
For a list of documents relating to this site, visit the
Loewenthal Metals Corp. site Special Collection page
.
SITE 4: PASEO GARDEN (related to Sangamon railway lead contamination)
SANGAMON RAILWAY
https://goo.gl/maps/tMD5vNPCyq2bk9Xd7
BB: Here is El Paseo Garden, it's an environmental justice site, the former site of Lowenthal Metals, which was cleaned up by the EPA starting in 2013. They started planting immediately after. It's an amazing garden. There are raised beds which mean that you are avoiding any potentially toxic soil, but it's meant to be accessible to people of all ages, including the differently abled. Plus it's right across from a senior residence, and the most active people planting things over there are seniors, largely LatinX couples, but also a Chinese couple that's been planting native Chinese plants and all of it's edible. You can take free compost and free mulch there. There's a little native garden, and there's a little learning center called The Hive that's bee themed, and I think it's a designated monarch waystation. It shows that you can have just a little tiny strip of land and get an amazing community space. There are potlucks, all kinds of community events that are using the produce of that garden.
EPA UPDATE:
Sangamon Right of Way
Update November 2018
View of the Sangamon right-of-way between Cullerton and 21st Streets before the summer 2016 removal action.
Contractors for the Burlington Northern Santa Fe Railway Company concluded the cleanup of lead-contaminated soil on the Sangamon Street Right of Way site in 2018. In December 2017 they excavated the northern portion of the site located between 16th and 18th Streets and placed orange "Do not dig" demarcation fabric at a depth of 2 feet. They then backfilled the excavated area over the barrier with 18 inches of stone throughout most of the area. They also repaired the fencing around the site. In June 2018, the contractors completed the work by grading stone over the area, placing 6 inches of topsoil and seeding.
A March 2016
Administrative Settlement Agreement and Order on Consent for Removal Action (PDF)
(51pp, 2 MB,
About PDF
) addressed cleanup of the Sangamon Street Right of Way site south of 18th Street and payment of certain response costs EPA would incur at the site for the cleanup. Then, in November 2017 U.S. EPA and BNSF agreed to address the site soil cleanup between 16th and 18th Streets by entering into an Amendment to
Administrative Settlement Agreement and Order on Consent for Removal Action (PDF)
(359pp, 63MB). The November 2017 Amendment expanded the scope of BNSF's performance of removal actions to the area north of 18th Street."
Google map location:
https://goo.gl/maps/Lx6ZQ8xwqvGTg3cx8
Useful links:
https://www.epa.gov/il/pilsen-area-soil-site
https://www.epa.gov/enforcement/h-kramer-company-settlement
Location:
https://goo.gl/maps/qjSXpruHb7oBQXrT6
Related links:
https://www.epa.gov/il/environmental-issues-chicagos-little-village-pilsen-neighborhoods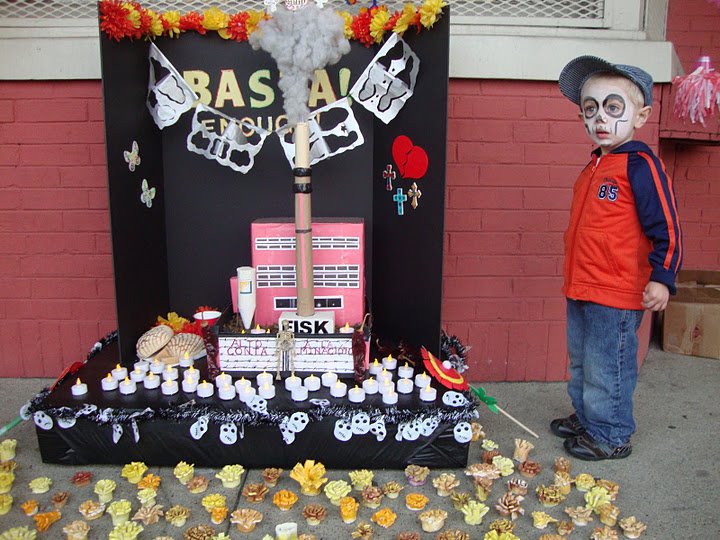 Location:
https://goo.gl/maps/tMD5vNPCyq2bk9Xd7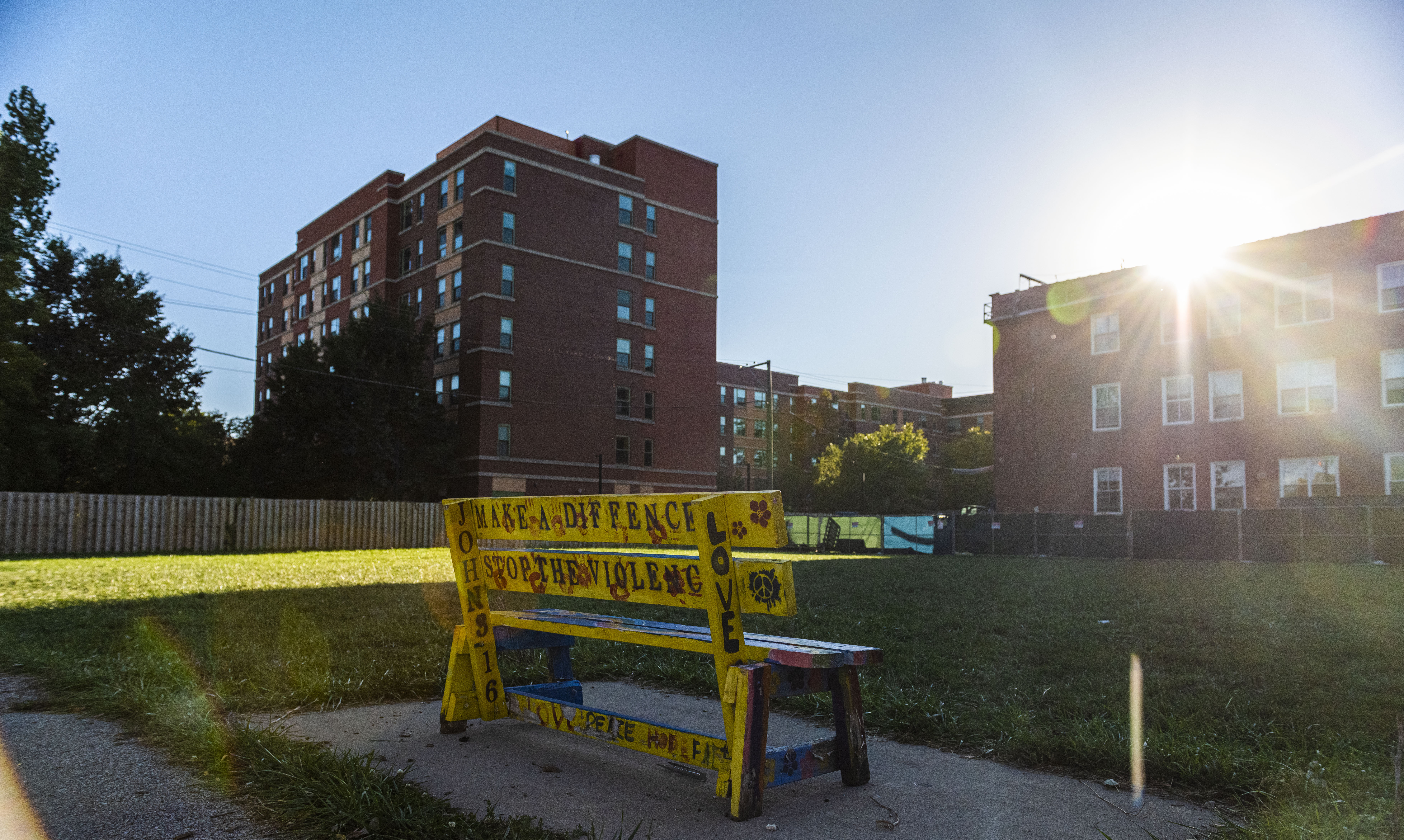 ---